1

ST TEAM Opens New Corporate Location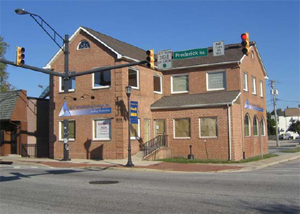 1ST TEAM Staffing recently purchased a new building in Baltimore County to support our expanding business while we continue to provide top-notch service to our clients.

The new facility is located just a few minutes from Interstate 695 at 806 Frederick Road in Catonsville. The purpose of the new location is to house our corporate operations, including our President, Vice President, Directors and our Payroll department.

Over the last 26 years, 1ST TEAM has grown dramatically, and to continue to support our customers in the best way possible, we are expanding to meet the needs of our company as well as our clients.
Until now, our Arbutus location has been bursting at the seams by housing both corporate functions as well as recruiting and service operations. Our relocation of our corporate office will take the pressure off of everyone by giving us added space in both Arbutus and our Frederick Road address. Our corporate office will be equipped with additional conference room space to meet with our clients and for our senior management team to strategize about new, effective methods to provide timely and practical solutions to your staffing needs. Meanwhile, our Arbutus office will utilize an expanded reception area to efficiently handle the increasing flow of qualified applicants and interested job seekers.
Our ability to grow our footprint and add offices is a direct result of you, our clients. Our partnerships, many of which have turned into long-lasting relationships, are the primary reason for our success and our ability to serve many others in the community. Our satisfaction is derived from the success we see on the faces of our clients, in the daily conversations we have, and in the positive results of your business goals.
We thank you for your patronage and affiliation with 1ST TEAM Staffing Services and we look forward to continuing to work with you and your company in the future. Below are the complete details about our new location:
1ST TEAM Staffing Services, Inc.
Corporate Office
806 Frederick Road
Catonsville, MD 21228
410.719.0404